Pen Hack: G-2 meets Signo
Normally I try to do a review of something on Fridays and I had intended to review the Piccadilly Primo journal, but I don't feel my review is properly ready. I've been a bit under the weather lately and it has me moving a bit slower than normal. I will have that review ready for next Friday or perhaps even a bit earlier during the week.
I've been a big fan of the Pilot G-2 for a while, as you saw earlier this week, I have 3 of the different editions. Unfortunately I've been having a few problems with them; Of the 3 I have at my desk, 2 have a nasty habit of skipping more than they should and they're not the smoothest pen I've ever felt. Of course, if you haven't tried anything else, you don't know what you're missing. Last night I picked up a Uni-Ball Signo 207 from my local Walgreens as I had heard good things about them and the special ink they use. To my surprise, it was an incredibly smooth writing experience and I even had better luck with the ink drying in my Moleskine (although it still takes a while).
Today I got to thinking, I love the G-2 Limited because it's made out of metal and has a nice heft, but it has a nasty habit of skipping. Wouldn't it be nice if it wrote like the Uni-ball and had the fancy 207 ink while still looking good?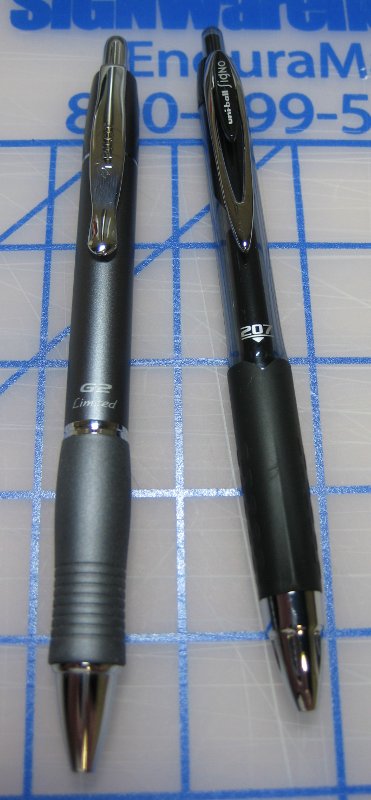 So I took them apart and wouldn't you know it, the refills are almost exactly the same size!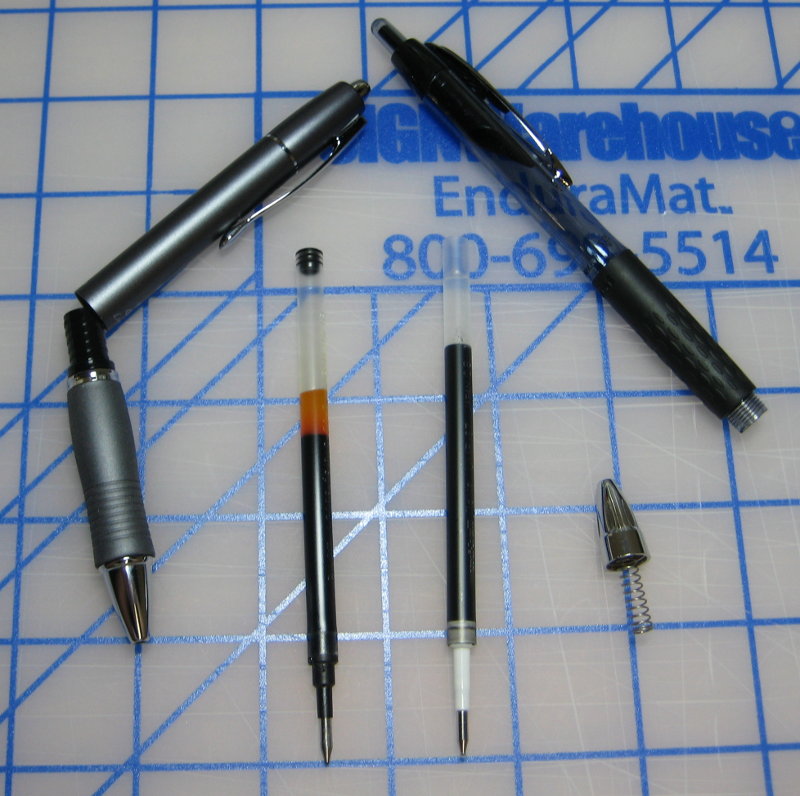 Putting the Uni-ball refill in the G-2 body resulted in the tip sticking out a bit further than it should.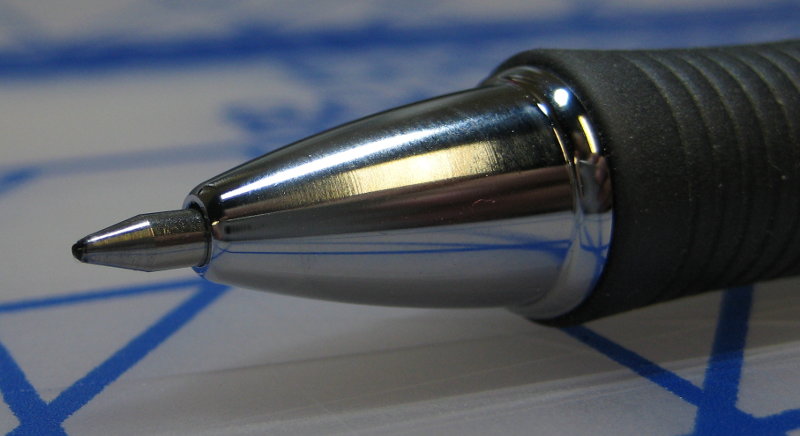 It wrote just fine but it bugged me that the tip stuck out like that. I'm a little weird about my pens and I figured this had to be a simple fix. So I introduced the refill to my X-acto knife. This took a few tries to get the length right. I would shave a little bit off, test fit, and shave more if needed.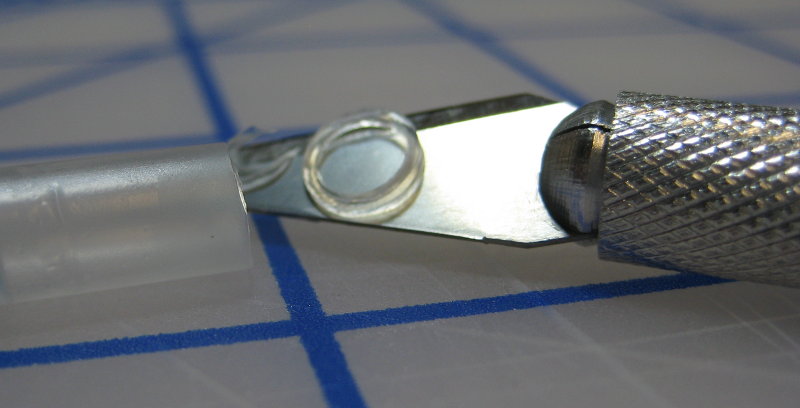 The end result is a Uni-ball Signo 207 refill inside a nice hefty Pilot G-2 Limited. All ready to write in delightful smoothness and keep your checks safe from being washed.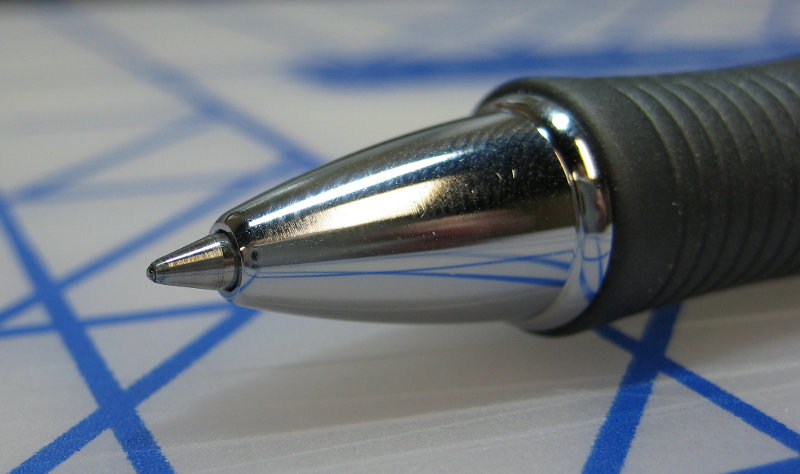 Note: Jetpens.com does sell a Uni-ball Signo Premier 207 which appears to be a better built version of the normal 207. Unfortunately they seem to have replaced the rubber end with a mushy gel which I would hate so I'm perfectly happy with my hybrid.