Incipio Smart Feather shell case
When it comes to protecting my devices, I spend a lot of time trying different cases to find one that protects but doesn't get in the way. With the first generation iPad, the Apple case met that need but that was before the era of the Smart Cover. Now that I've stepped up to the third gen iPad, I wanted to find something that would work in conjunction with the Smart Cover to protect my investment. My first purchase was the Incipio Smart Feather and I think it may be "the one".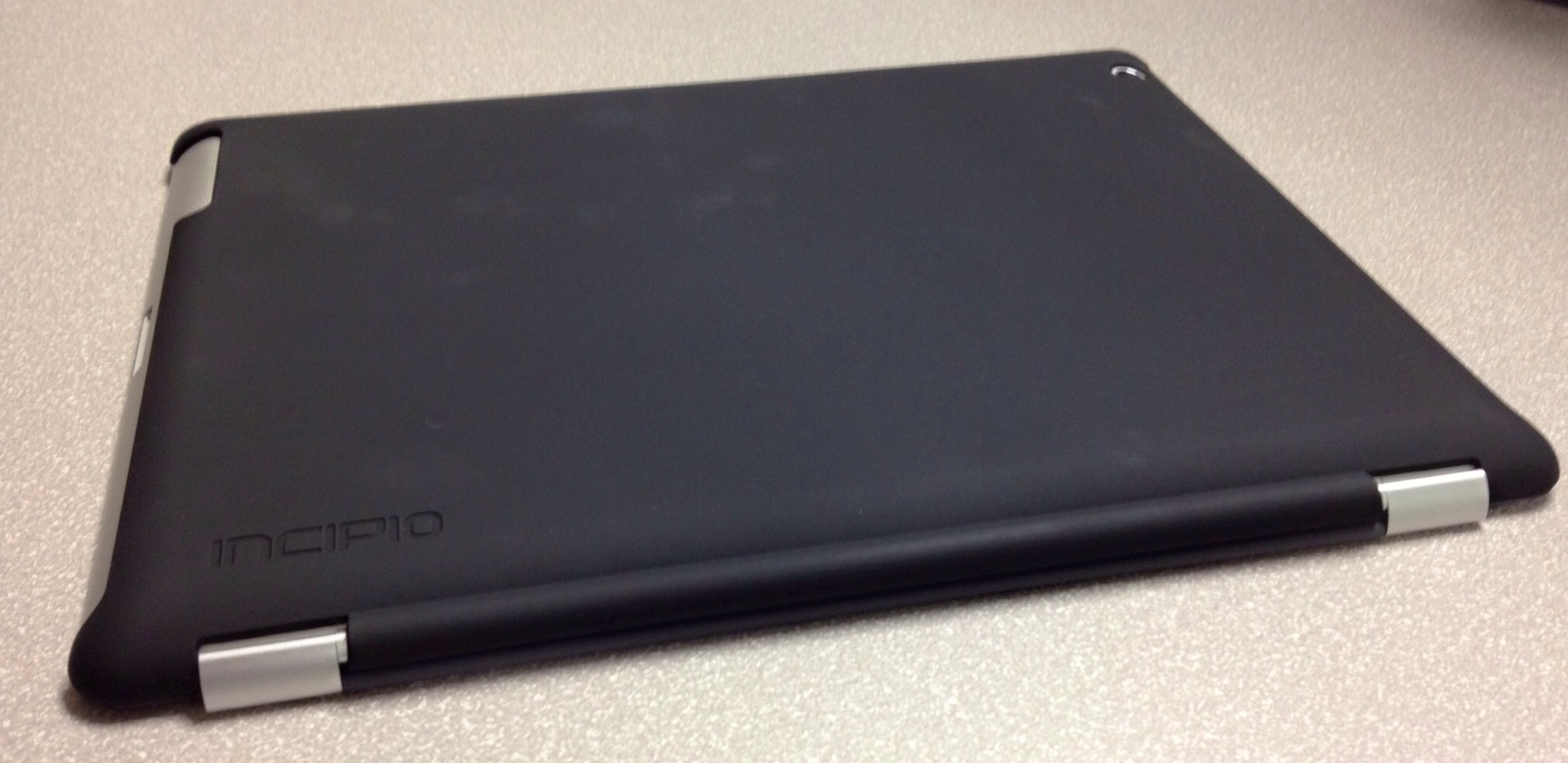 I wanted something simple, thin, and light and the Smart Feather fit the bill, adding only 1mm of thickness and about 2.5 oz of weight. I would have preferred to find one locally but cases for the 3rd generation iPad are currently in short supply so I settled for buying online.
The package contains the case, screen protector, microfiber towel, and some instructions. I personally wouldn't bother with a screen protector but it's a nice that they included one for those who might.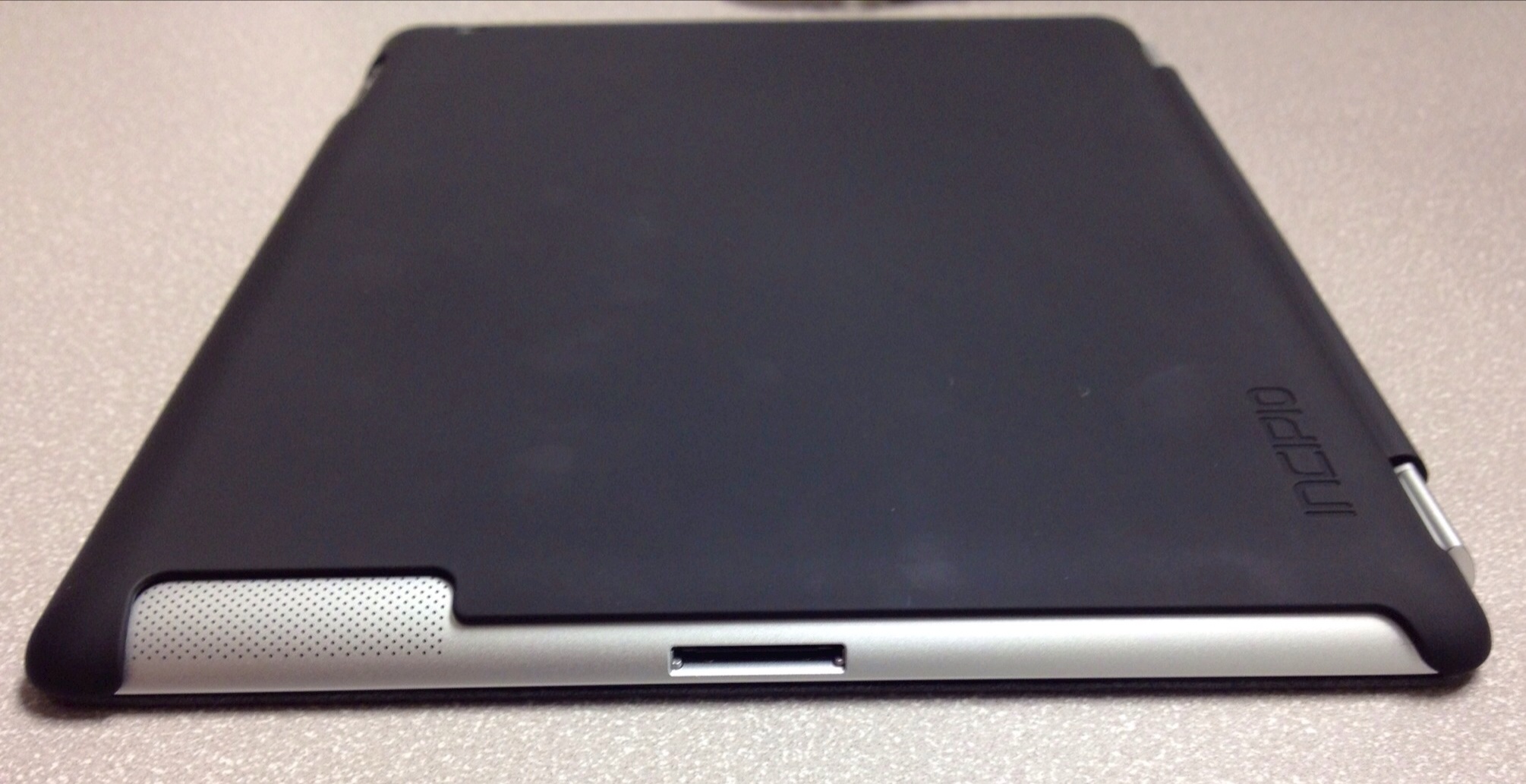 Installation is simple, just place your iPad in it and snap around the edges. It's designed to cover the smart cover hinge while still allowing it to work as intended. The fitment is snug and it provides cut-outs for all the required areas while the grippy coating gives a little something extra to hold on to.
As you can tell from the pictures, the material attracts greasy fingerprints but you can avoid that by not eating a bag of chips while handling your iPad, a lesson I obviously need to learn. Fear not, they aren't that hard to wipe off with your hand or a cloth.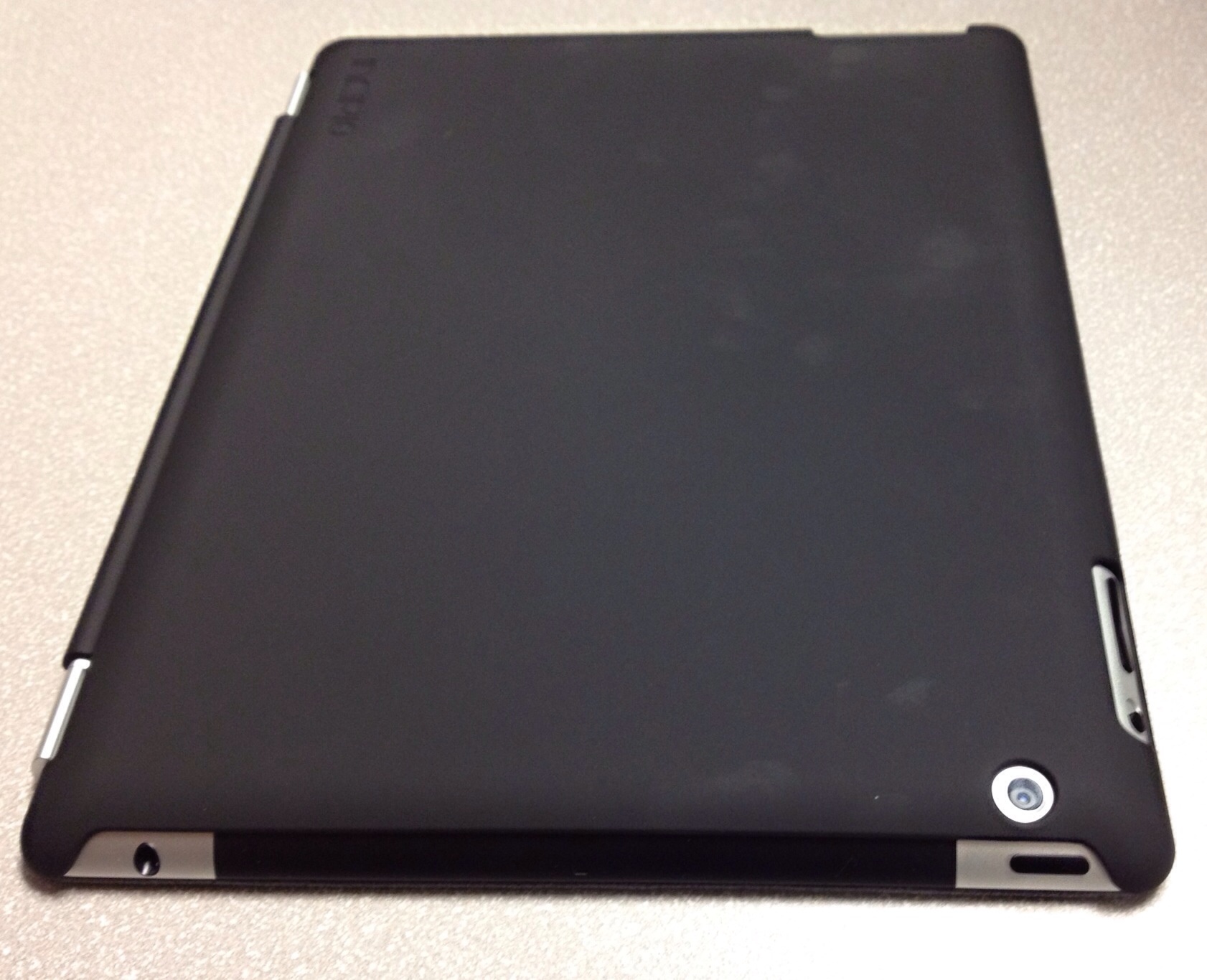 One thing to note, there are iPad 2 specific Smart Feather cases still on the shelves at retailers. Based on pictures I've found, the camera opening doesn't quite match up. The packaging on the updated covers clearly state that it works with the "new iPad" and the iPad 2.
The Smart Feather has an MSRP of $34.99 but you can find it cheaper at the usual online retailers. I'm quite satisfied with it and I recommend it highly