EDC: Spyderco Sage 1
I'm a collector by nature meaning I find something I like and buy a lot of them. Some of these fascinations stick around, most of them depart as quickly as they arrived. I thought I'd start a series of posts called "My favorite things" to highlight some of the things that stuck around and that I use every day.
I've had pocket knives since I was a kid. I was raised in a home where a pocket knife was something a man carried and to this day I believe that every man should have one in his pocket. While society may view a knife as a weapon, to me it's a tool with an every-day use.
Whether you agree or disagree, we'll sidestep that matter and attend to this virtual show-and-tell. I have a large collection of pocket knives but this particular one quickly became the knife I put in my pocket every single day.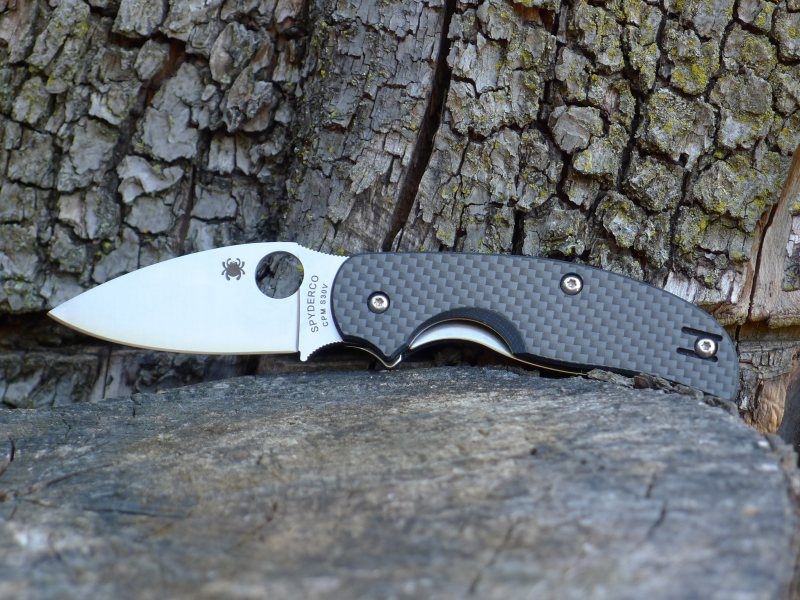 This is my Spyderco Sage 1.
The Sage series was created to pay homage to the different locking devices used in the folding knife world. This one recognizes the liner lock, one of my favorite locking mechanisms.
My biggest draw to this knife is the carbon fiber scales, they're simply beautiful. I'm also a fan of the size, balance, and of course, the signature Spyderco flat-ground blade. I own several Spyderco knives but this is the best looking of my collection by far. Of course, if you intend to use the knife to cut things, you could do a lot worse than S30V steel.
The Sage line has progressed to the 4th model (Sage 2, Sage 3, Sage 4) but none are as beautiful as the first. If you look around the knife forums, you can still find these new or lightly used for a very reasonable price. If you do happen to find one, I highly recommend you buy it immediately.
Every morning I look down the line of knives that cross my dresser and I pick up the Sage 1. Can you blame me?