Everyone wants more carnage.
Detroit got a taste of spring today with temperatures in the low 60's so I took the Losi Mini 8ight out for a spin at a local park. I had a lot of fun but then it got messy.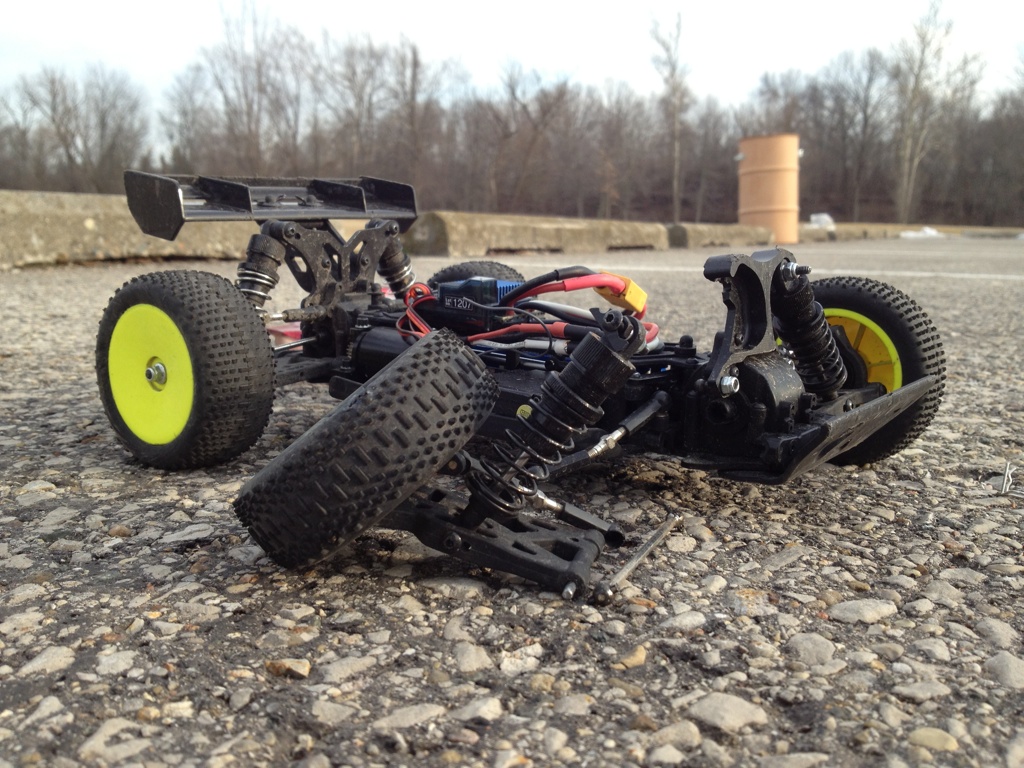 About 15 minutes into the first battery, I noticed the radio was randomly losing range. In hindsight, I should have stopped driving but being an RC newb, I swapped the LiPo for a fresh one and kept bashing. Shortly after the battery change, I lost steering input and drove full throttle into a parking block. The impact destroyed the front suspension mount, ripped the shock out of the Driven Productions shock tower, and bent one of the front turnbuckle rods.
Summer isn't here yet, I'm sure I can top this.