Spring Upgrades For The Mini 8ight
Spring is here (or so the calendar says) and it's time for me to slip back into my RC hobby. What? You thought that was over? I guess it's not.
Last year I had problems with the Losi Mini 8ight losing contact with the radio and smashing into things. I called Losi but the best they could offer was to have me ship the car and radio back to them. With today's shipping prices? No thanks.
I decided to buy a new Spektrum radio with multi-model support in case I end up with a 2nd car but the DX3C has iffy reviews and the new DX4 with AVC isn't out yet. I'm impatient so I went the cheap route: I ordered a Turnigy GTX3. For $40 I wasn't expecting much but it couldn't be worse than the radio included in the RTR kit. I'd have to swap out the receiver since the Turnigy isn't DSM but luckily it includes one in the box.
The radio arrived on Wednesday and I was pleasantly surprised with the build quality. It's not going to win any awards but it's no more flimsy than the Losi radio and it has a lot more features like a backlit screen. Even my Spektrum DX6i which cost 3 times as much doesn't have that and neither would the DX3C if I had bought it.
Here's the radio fresh out of the box. I'll write up my thoughts once I have more time with it.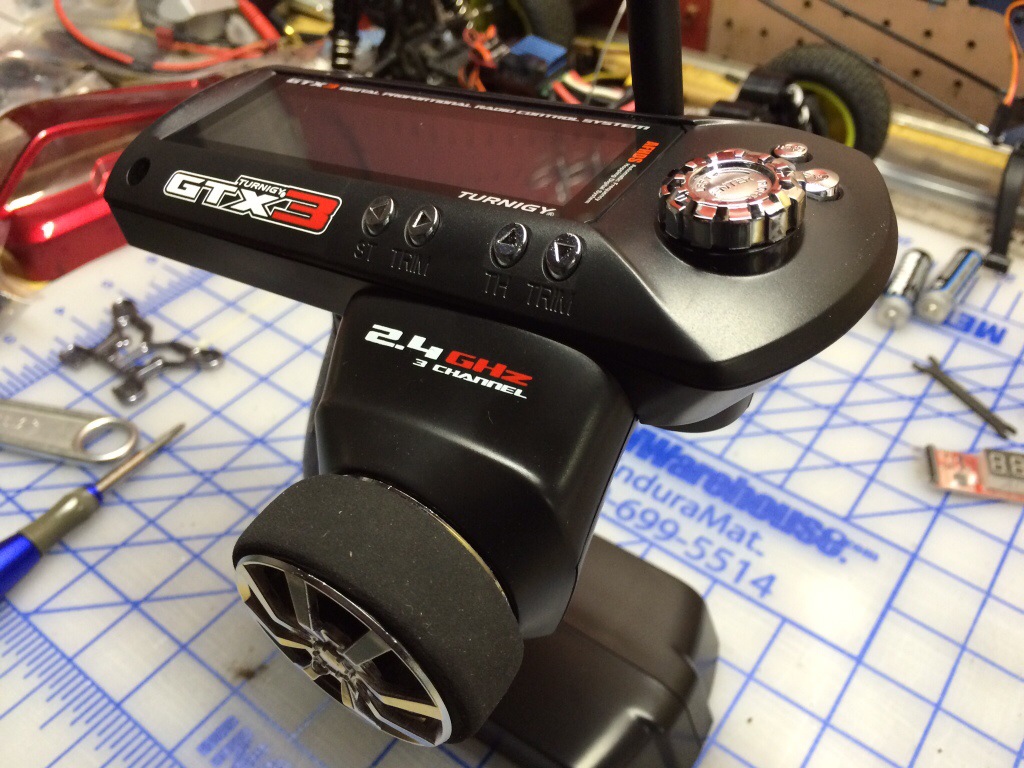 As I mentioned, it included a receiver which was easy enough to swap in place of the SR300. It's quite a bit smaller.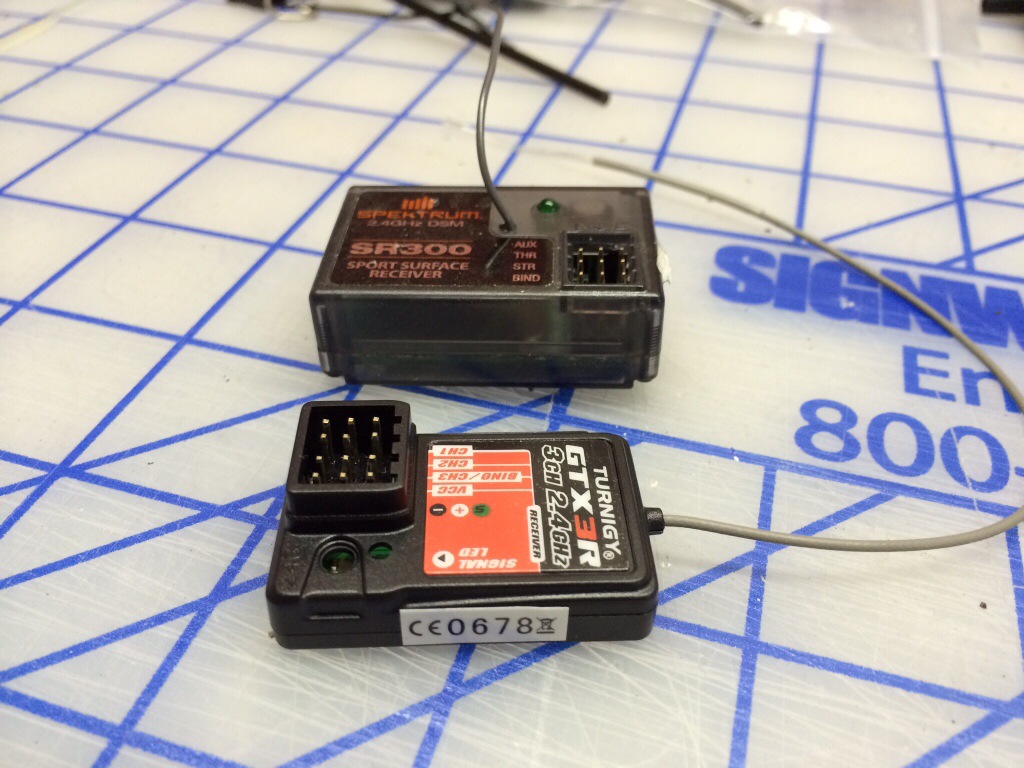 Here it is installed in the chassis.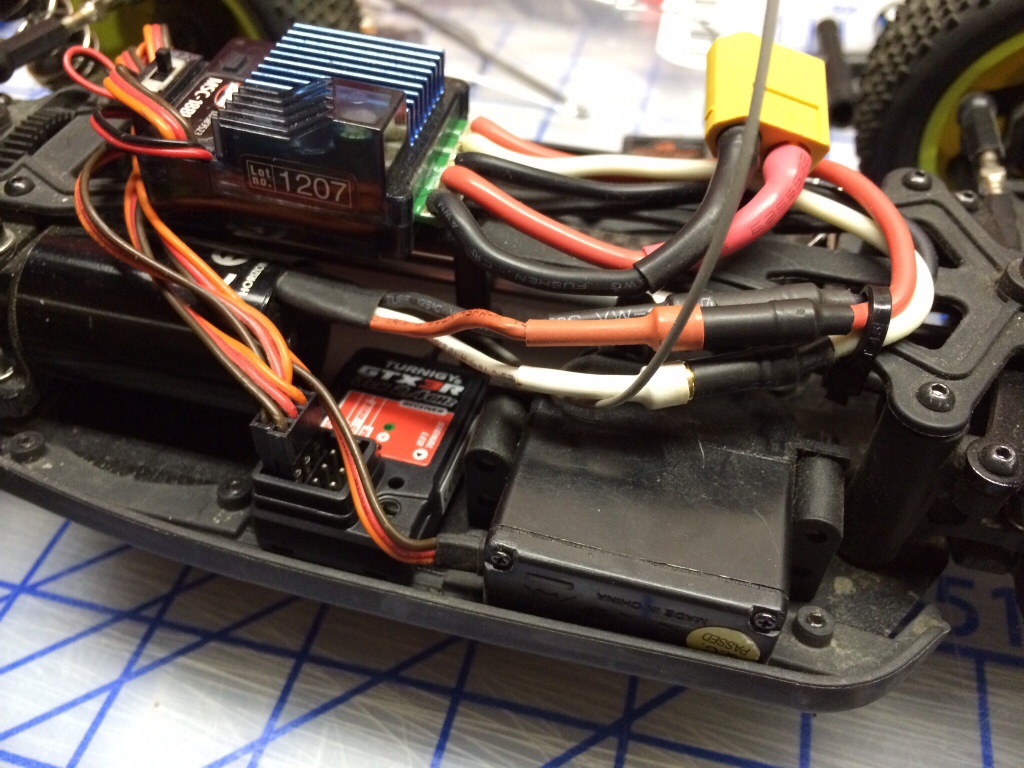 I've only had time to run up and down my driveway a few times but it seems to work well. I won't know if this solved my problem until I put in some serious wheel time, unfortunately the weather isn't making that easy right now.
During my many crashes of 2013, I managed to bend the front and rear shock towers. I found these beautiful machined aluminum towers on The Toyz website and ordered both. I also swapped the shock tops out for Ofna bits. I'm not sure if the shock towers or the shock tops are the issue, but the rear shocks rub against the tower too much to work. For now, I've pulled the rear tower and put the stock one back in after straightening it a bit in a vice. I also installed plastic shock guards on the front and rear.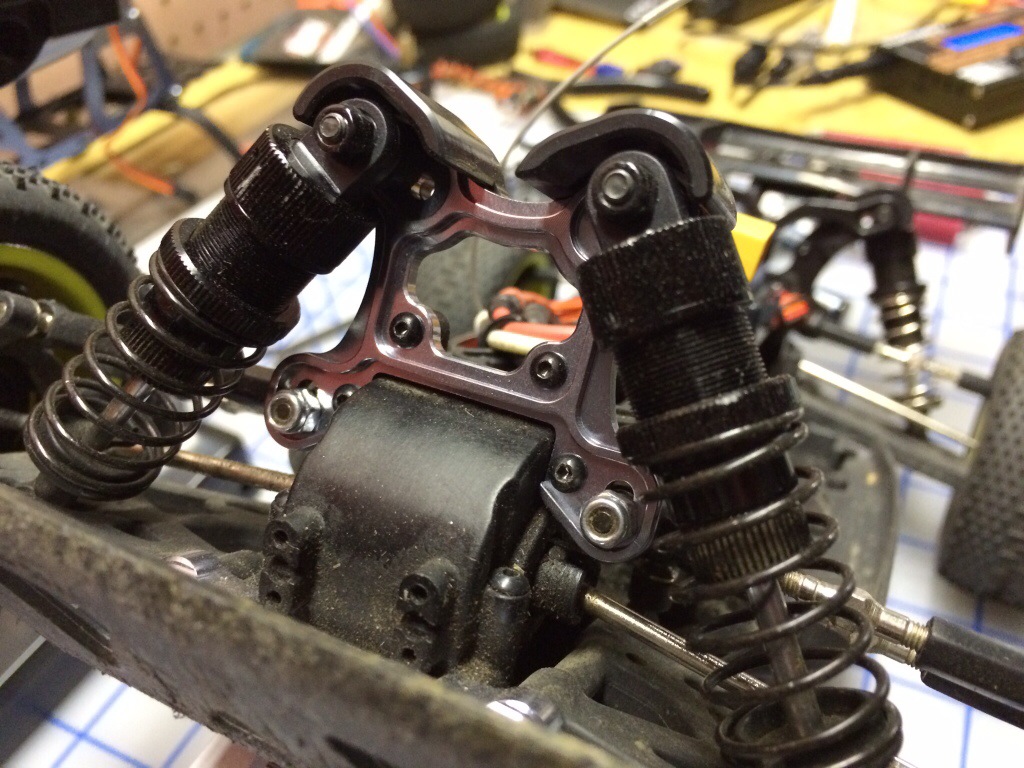 This should be enough to get 2014 started, we'll see how long it lasts before I'm rebuilding the whole thing again.