Heavy Metal Bullet Pencil
Recently I reviewed the Metal Shop Twist Bullet Pencil. As I mentioned in that article, I ordered one of their limited edition brass bodies and here it is.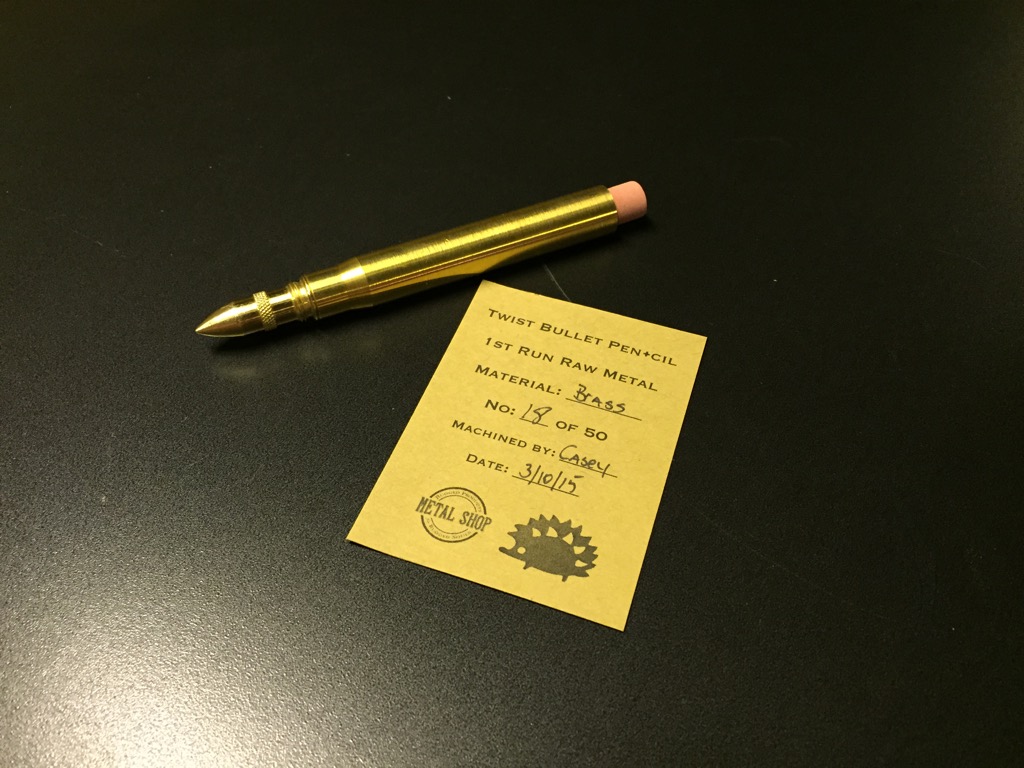 Just as I suspected, it's a heavy chunk of metal. Let's throw it on a scale and see how it measures up.
First, the aluminum body: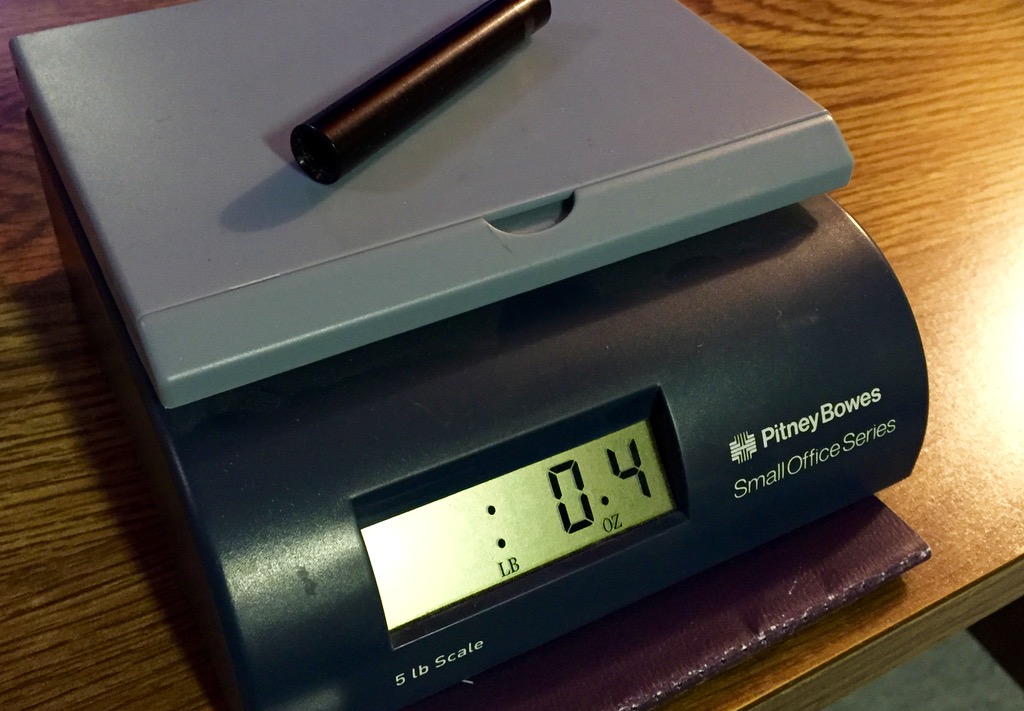 And now, the brass body: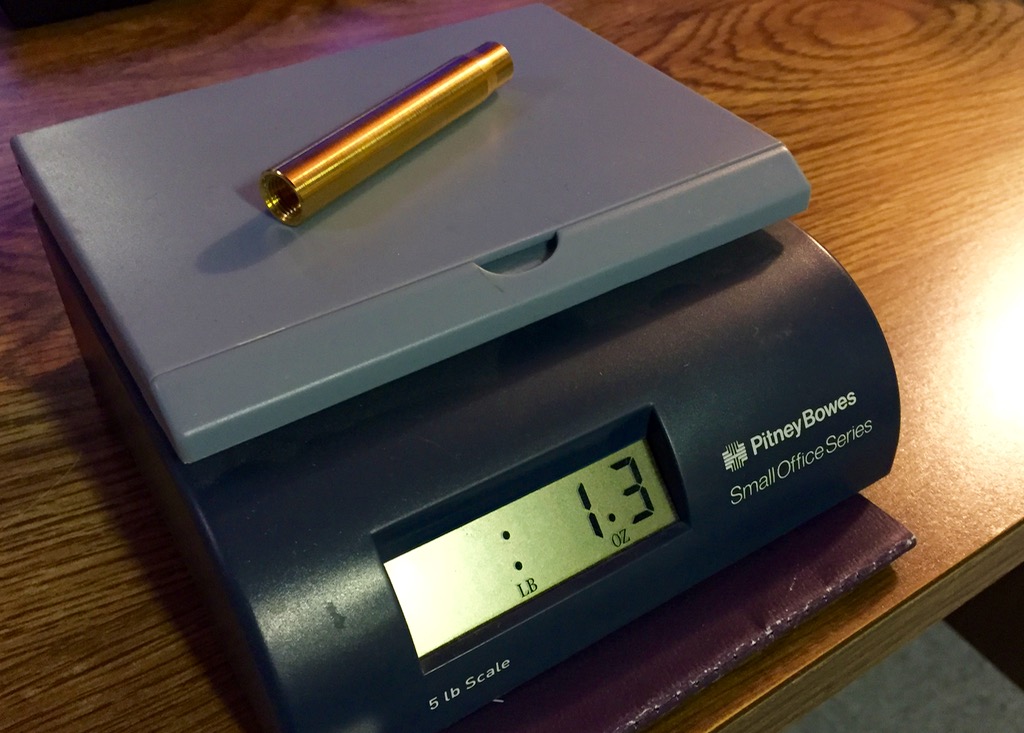 Yep, it's a full ounce heavier. That doesn't sound like much but it's very noticeable, especially when you try to use it. Of course, this thing is so pretty you probably won't care.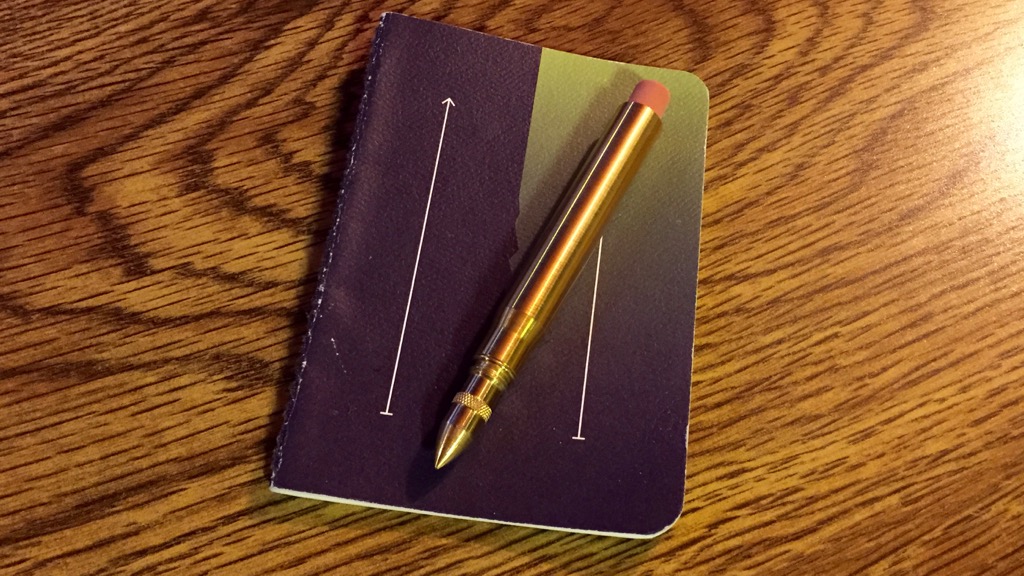 I've tried to carry the brass body and bullet a couple times in the past week but the weight sends me back to the aluminum body. That and I'm afraid I might scratch it when it's bouncing around with my Victorinox Classic. I think I'll save the brass body for dressier occasions and keep the aluminum version as my EDC.
Speaking of the aluminum version, I ordered a blue body and another brass bullet last night. At this rate, I might end up with the full catalog in a couple weeks which wouldn't be a bad thing.