Ain't it precious?
Look at this cute little thing! It showed up in the package with my Quo Vadis TextAgenda (review coming soon) and I don't know if I can bring myself to use it. No one around me carries this size so it's just too darn neat to soil with pen.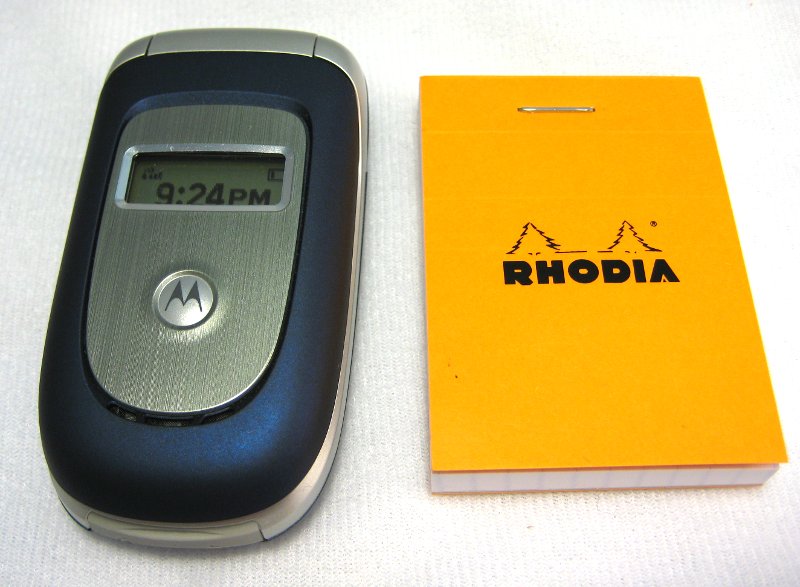 There's not much I can say that the picture hasn't said already. It's tiny, it has graph paper inside, and it's the same wonderful Clairefontaine paper that the Rhodia lovers have come to know. The question is, can I get this little guy to replace my Moleskine Volant? Unfortunately I think the Volant wins in the pocket carry category due to its thinner form.
But if you're looking for a tiny little notebook full of super awesome paper, look no further!