Review: Quo Vadis Habana
In my handful of years deep in the midst of the crazy pen people (that's what I call you all, don't worry, I'm included in that grouping), I've went through a bunch of phases.
The first phase was the "any paper is fine" attitude, we've all probably been there once we learned that it simply wasn't true. That quickly let go to the second phase which was when I discovered Black n' Red notebooks and decided I had no reason to look further. To be honest, I probably could have kept using their notebooks and been perfectly happy, the Black n' Red line is great. But alas, that's not what happened, I started trying to branch out. And that brings us to the third phase where I just went nuts buying notebook after notebook trying to find something else I liked.
Of course we all know I'm a Rhodia fan (who isnt?) and I'm also a fan of Piccadilly and I bet if I ever opened this Ciak journal I bought months ago, I'd probably love that too. Hmmm wasn't I supposed to be reviewing something? Ah! I remember where I was going, I wanted to point out that I learned something else about myself; I hate small notebooks for journals. At the moment, I'm trying to use a small Rhodia Webbie as my journal and I find I rarely use it because the small size is uncomfortable to me. The notebook itself is great, I just don't care to use the standard 5x5.5" notebook for a journal. Lucky for me, the Webbie comes in a larger size so I've just added that to my list of things to purchase in the future. It's a long list.
You're still wondering what that has to do with the Quo Vadis Habana, right? Well let's just cut to the chase, this notebook embodies the notebook I think I can see myself using as a journal. It's the right size, it has the right paper… I'm getting ahead of myself.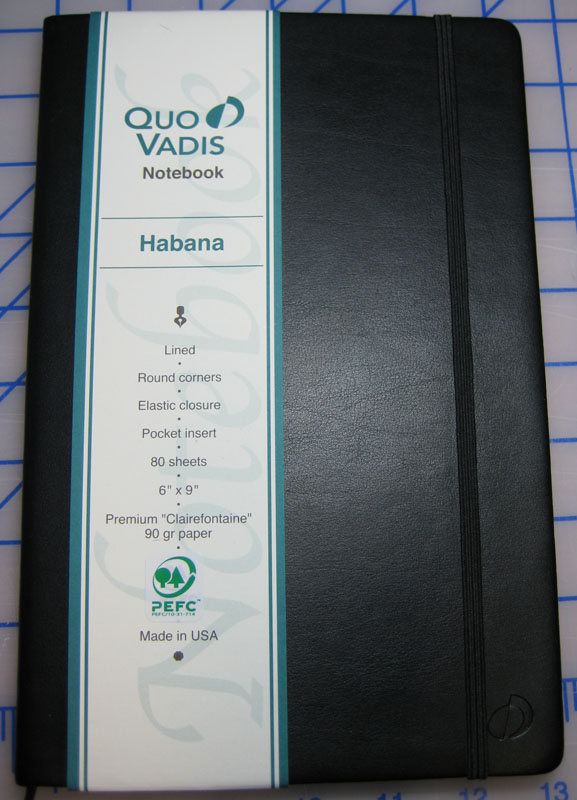 Let's start off with the form factor. The Habana I'm reviewing is the large version and it measures 6"x9" according to the packaging (Quo Vadis website says 6 1/4 x 9 1/4). That, in my mind, is the perfect size for sitting down at a desk and cranking out page after page of … whatever you put in your personal journal.
The cover is a bit hard to explain, it's soft to the touch yet slightly rigid. The top layer is so soft, in fact, that the elastic enclosure (which isn't strung super tight) still leaves marks in the edges of the cover. While it feels soft, I don't think you'll be bending it into a U shape, I sure didn't try it for this review. There's something to be said about the appearance, it's one of understated elegance and I'd have to say that something about it makes it one of the sexiest notebooks I've reviewed thus far.  It also opens to almost flat which is something I really look for in a bound notebook.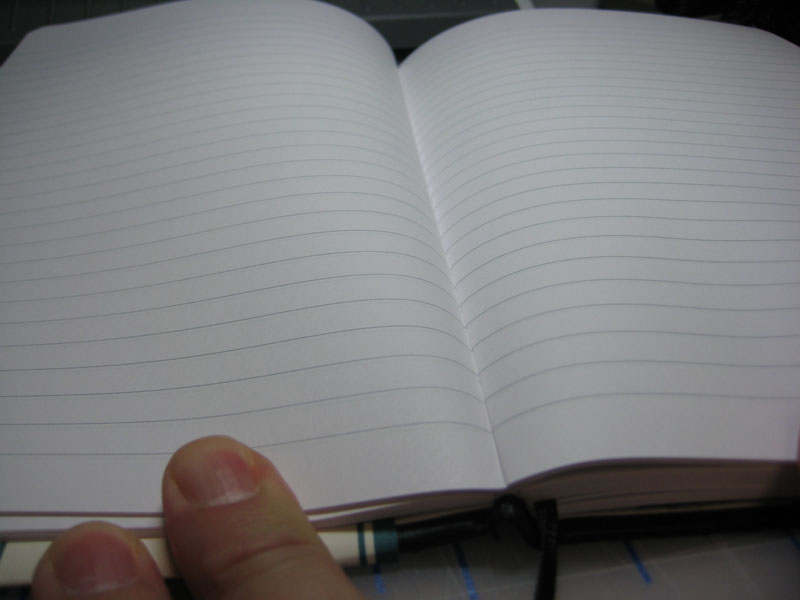 The Habana seems to take cues from the ever popular genre of the black notebook. From the elastic enclosure, to the marker ribbon, to the expanding rear pocket, it offers all of the most popular features of the genre. Is that wrong? No way! It's what the people want and have come to expect and there's a reason for that.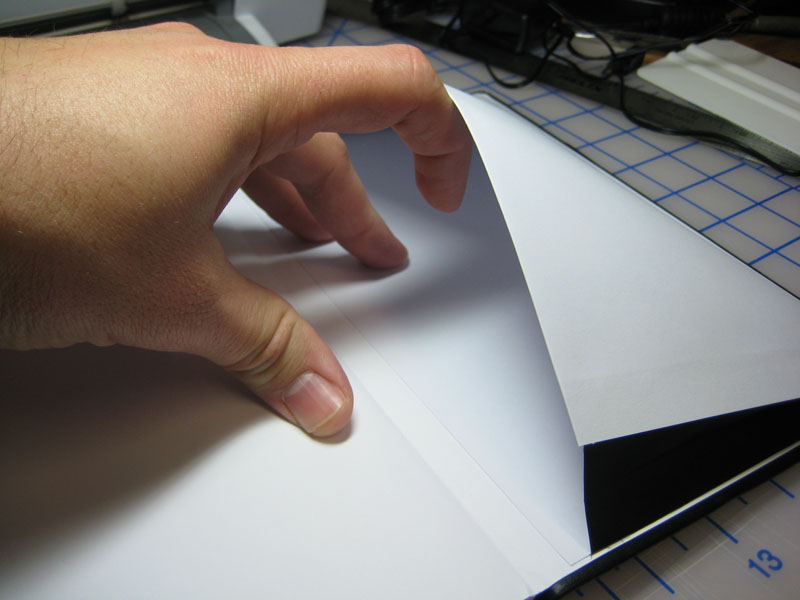 Let's face it, the sexiest notebook in the world doesn't mean squat if the paper isn't quality stuff. If you've read my reviews on the other Exaclair products, you already know where I'm going with this. Inside the beautiful cover is 80 sheets of crisp white 90 gr Clairefontaine paper. Do I even need to say anything else? Ask 25 notebook fanatics who has the best paper and I bet Clairefontaine falls into the top of your answers if not the very top. I'm not even going to bore you with a writing sample as I plan on using this for my personal journal and well, I have problems writing on beautiful objects. The first words to be entered into these pages shall be personal, it's just that nice of a piece.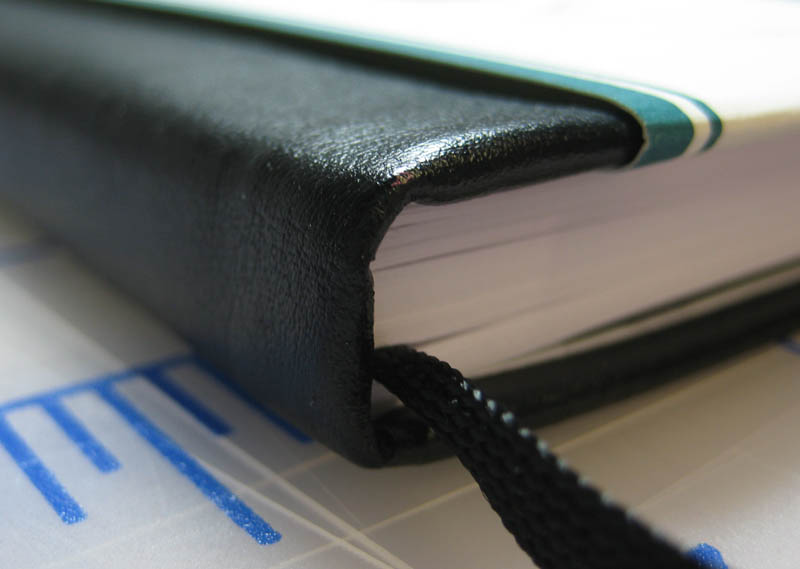 What I have here in my hand is a very sharp notebook that's just waiting to be filled with your deepest darkest secrets. At the $20 price tag, I assume you won't be buying this for meeting notes at work but for filling with words that might mean something to you or someone else one day, it's the perfect choice.
Thanks to Karen at Exaclair for providing me this notebook to review. I feel truly honored to have had a chance to test out their products and as you can probably tell I haven't found one I don't like yet.