Wondering about weight
I was curious how a nickel-metal hydride battery and a LiPo of roughly the same dimensions might match up in the weight department. Luckily I have a postal scale and all sorts of spare time.
First up, the Losi 1100 mAh NiMH that ships with the Losi Mini 8ight.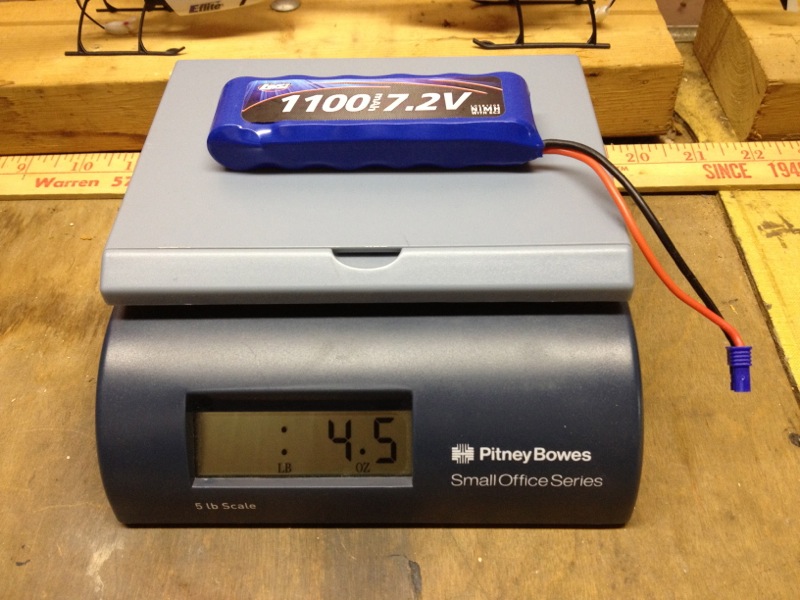 I'm comparing it to the Turnigy 1700mAh Lithium Polymer battery from HobbyKing. The Turnigy is slightly smaller in all dimensions while providing 600mAh more power and a savings of $22 over the Losi battery.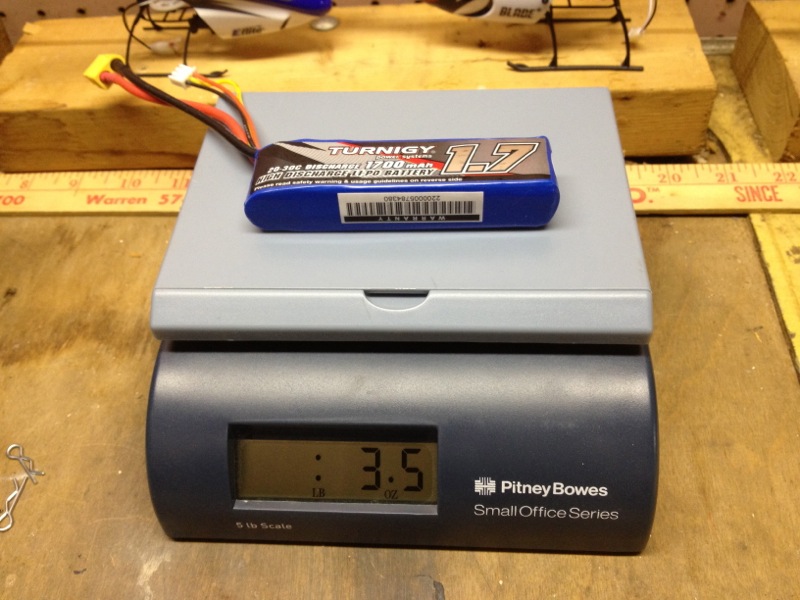 As you can see, the Turnigy saves a full ounce of weight and delivers more power. I haven't run the LiPo since I'm waiting on my charger but I'm fairly certain I won't use the NiMH battery once I've tasted LiPo power.