That didn't take long.
I broke it!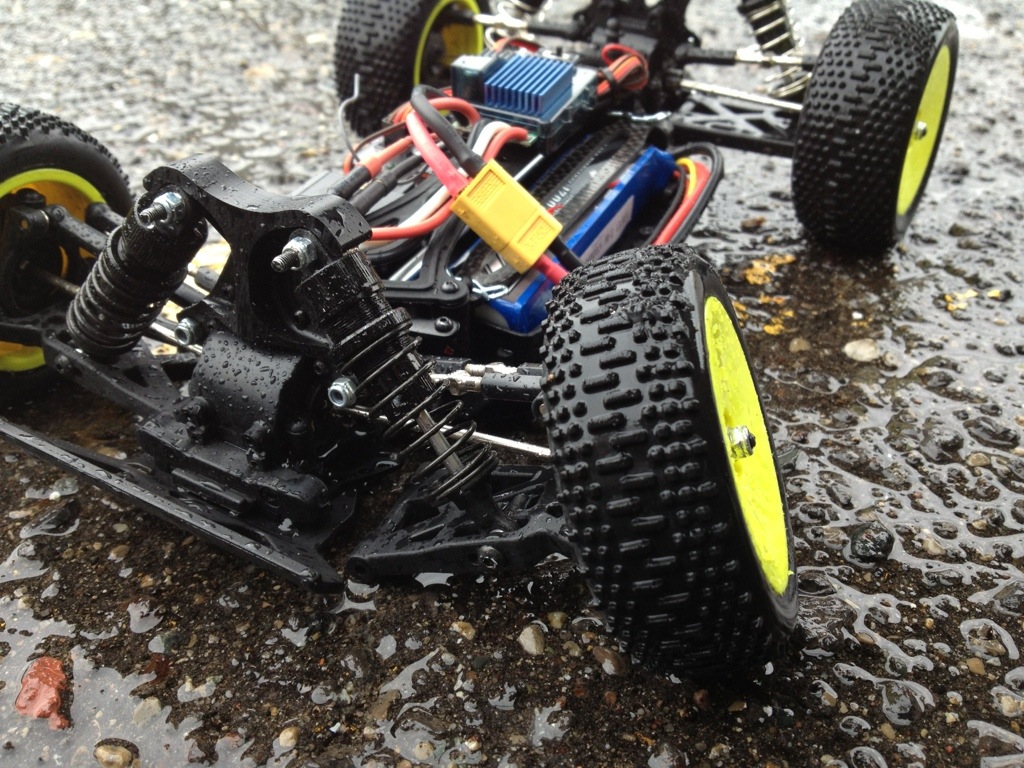 I slammed into a hard pile of snow while attempting to turn on wet concrete and it didn't end well. The lower control arm mount broke causing the arm to separate from the body. Luckily it costs $6 to buy all of the lower control arm mounts.
In related news, switching to a LiPo battery makes a huge difference in power. One might assume the extra speed played a part in the crash but I choose not to comment.