Celebrate My First Promotion Request Email
Earlier today I received an email from the folks behind the Infinity Pen. It launched on IndieGoGo today and they seem to have searched the web for pen blogs that publicized other crowd funded pen projects and cold-emailed them. I, with my tens of readers, was one of the lucky folks. Now I'm going to reward them with this very vague article about their pen.
This is my first email from a crowd funded project so I felt like celebrating. After all, you're no one until someone asks you to pimp their crowdfunding project, right?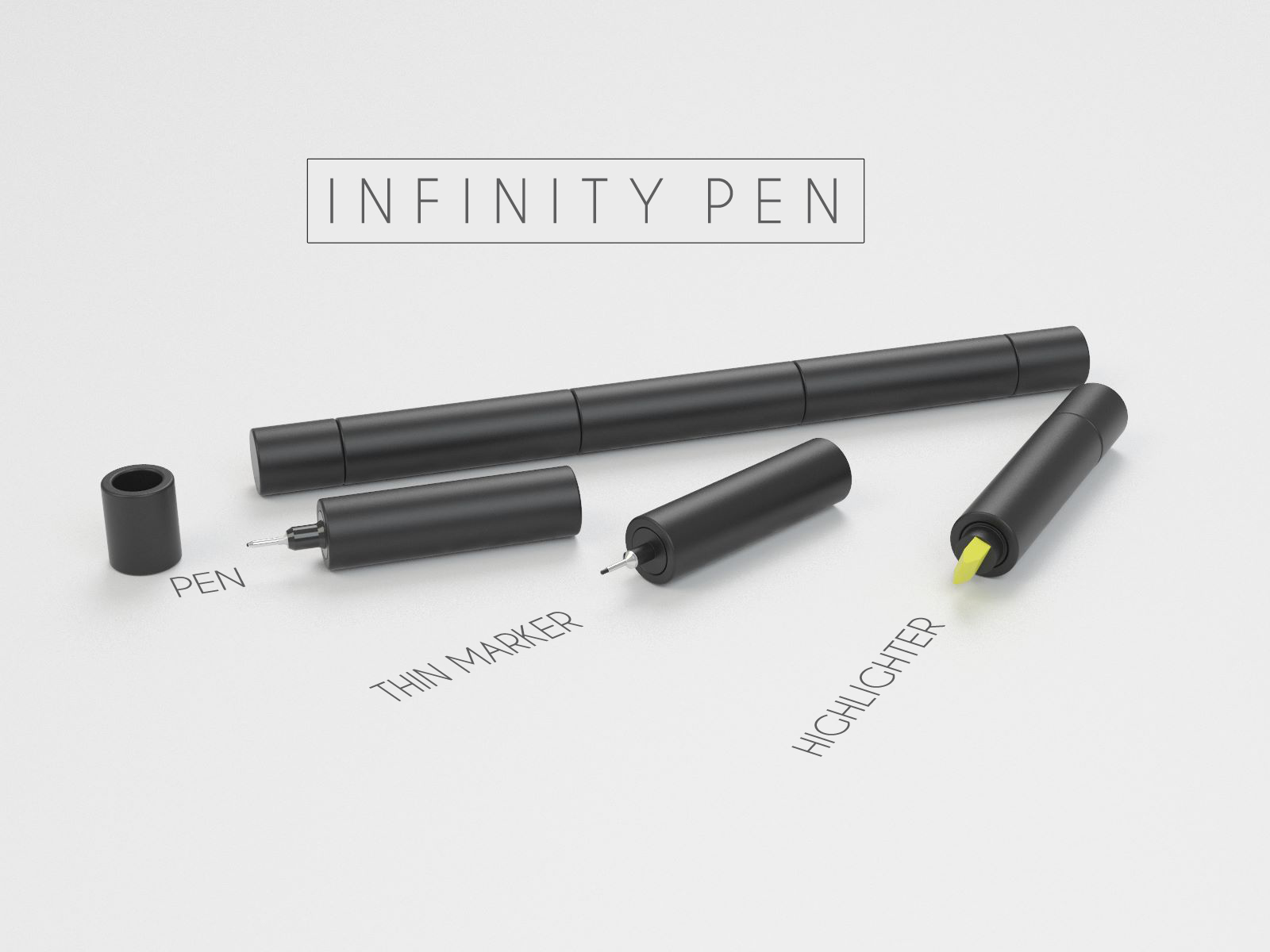 Here we have the Infinity Pen, a pen that tries to be everything. This is an aluminum pen with magnets that secure any number of sections that might contain the following:
— Blue ink pen
— Thin black marker
— Thin red marker
— Thin blue marker
— Thin green marker
— Yellow highlighter
— Orange highlighter
— Pink highlighter
— Green highlighter
Based on what I read, they're offering this in chrome, matte white, and matte black. While I don't have much to say about the project, anyone who offers their wares in matte black has pretty good taste.
Is this something I'd back? No, but not because I think it's a bad idea, I just don't use these options in my daily life. If you find yourself swapping between a highlighter and a pen, this might be a pretty sweet setup.
Let me be perfectly clear, I'm only writing this post because this is the first cold email I've ever received to promote a crowd funded product. I almost feel important right now. I don't have any connection to the IndieGoGo promoters or the project they are trying to make and the only exposure I've had to their product is looking at the same page I linked to earlier. Nothing I say here should be taken as an endorsement, no matter how important and influential I am to you.
If you look at this project and see something you like, back it. If not, oh well. At least I got to feel semi-important for a minute or two.